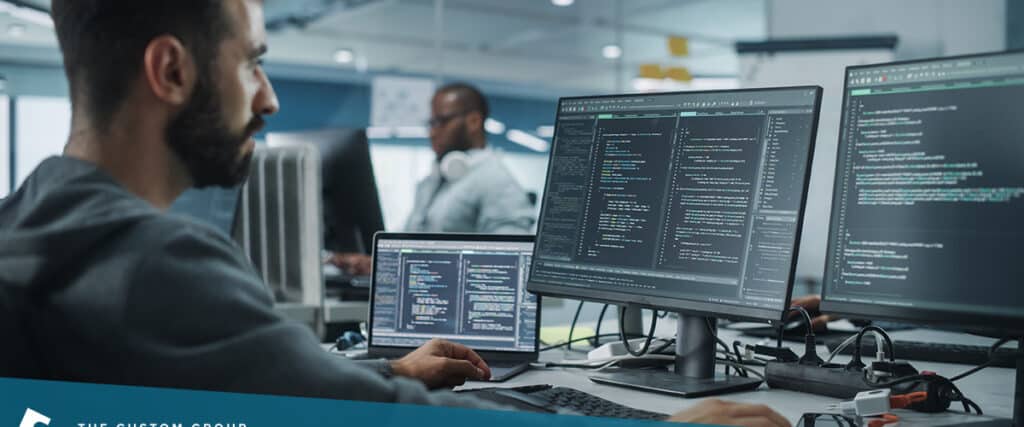 What Are the Education Requirements for an IT Job?
Here's the deal; half of the open IT jobs in 2020 simply were not filled. If you're thinking about getting into the IT field, there has never been a better time. This blog will help you understand what an IT specialist does and what you'll need to do to step into a lifelong career with great pay and job security.
What is an IT Specialist?
There are quite a few types of IT jobs that fall into the specialist category. Generally, an information technology (IT) specialist administers computer hardware and software networks for organizations. The job could be called a network administrator or an information security analyst or perhaps something slightly different. These roles are also in all kinds of fields and for companies of all sizes.
The average salary for these positions is somewhere between $85,000 and $90,000 annually. Some of the key soft skills these professionals exhibit include:
Analytical thinking
Communication and collaboration
Curiosity
Customer service
Desire to learn
Leadership
Patience
Organizational skills
Troubleshooting
The typical IT specialist is kind of a Jack of all trades when it comes to computers. These professionals should know something about hardware as well as software for both on-site (on-premise) networks as well as in the cloud. You will work every day with web platforms, server operating systems, network security tools, and more.
An IT specialist studies and receives credentialing for these roles, although there are some out there who are self-taught. However, many companies require an advanced degree to be considered for these positions. At the very least, you need a bachelor's degree in computer science or applied technology. You may pick up additional certifications in security or in specific computer languages. Some of the best vendor-related certifications include:
CompTIA networking
Cisco
Oracle
Microsoft
Google has a cloud architect certification that is highly recommended. Many companies are gradually eliminating their on-premise server hardware and replacing it with a virtual cloud network. AWS as a solutions architect certification is important if the networks you're planning to work on reside within the Amazon Web Services framework. Also highly recommended is the Certified Information Security Manager (CISM) certification; it's a gold standard for IT security experts.  
You'll need a logical mind and some math skills to succeed in this field. You'll also need a strong desire to constantly improve your learning.
For top-paying jobs, you may consider continuing your education with a master's degree. This could specialize in cloud computing, programming, security, or something else. Many companies are looking for IT specialists that know something about machine learning or other types of specialties within the artificial intelligence field. 
Many of these certifications recommend that you have on-the-job experience.
To receive that, consider contacting the Custom Group of Companies. A review of our job board will quickly show you that there are plenty of positions open for almost every set of experiences you might bring to the job hunt. If you have any questions, please don't hesitate to give us a call. We're here to help.