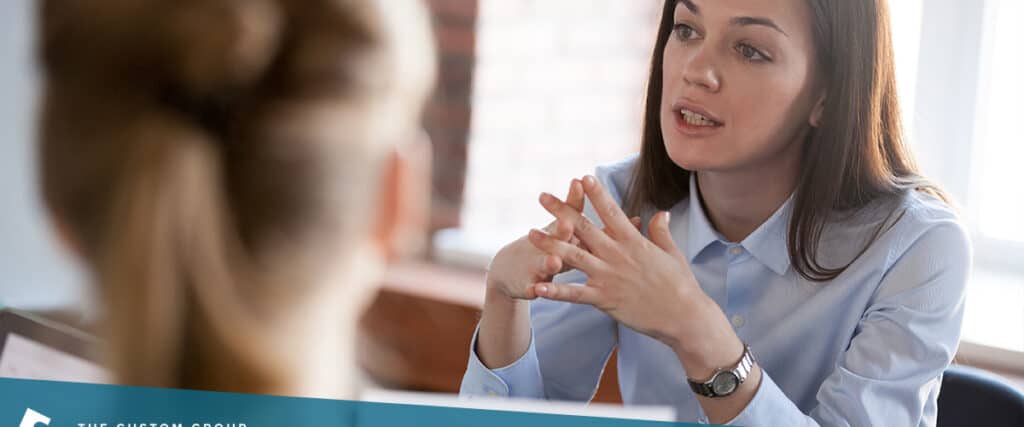 Not Asking Questions in an Interview is Asking for a Rejection
If you're undergoing an interview in the IT field, it can be an opportunity for you to screen the company as much as it is grilling about your skills and motivations. One of the myriad ways your interview process can be tripped up is during that crucial part of the interview at the end where they ask that tricky question, "What questions do you have for us?" Here's why answering that question well is so important for a successful interview.
Asking the Right Questions During the Interview
Traditionally, the time for questions comes at the end of an interview. Coming to the interview well-prepared with a laundry list of questions is very important. Failing to ask questions can make it look as if you're not really interested in the position—even if you are. Make sure you don't repeat questions that have already been answered. Asking the right questions can mean the difference between moving forward and having your candidacy declined.
The best interview questions that candidates come up with can do two key things:
It's an opportunity for you to show the interviewer that you've done the legwork and are interested in the position.
It answers the question itself, which means that you're finding out if the position is a good fit culturally and professionally.
Good questions help illustrate that you took the time to research the company. They can also illustrate your intelligence and dedication to finding the right career fit. These are both good traits that many employers searching for IT talent look for. Make sure your questions are relevant to the position itself and carefully designed to collect information that you haven't already uncovered during the interview process. Don't ask obvious questions that you can answer by looking at their website. Also don't ask the same questions during different interviews, unless they are individually focused where each person's answer could be different.

Some of the best questions include those that are:
Related to the position but not something that is covered by the job description. For example:

What can I hope to accomplish in the first 90-days?

What would a typical day in this role look like?

What problems does this position solve?

What is your (the supervisor's) leadership style?

Why do you work for this company?

Who would I work with on my team?

Company-specific but not something you can find out on a Google search. For example:

What will my onboarding process look like?

Where do you think the company will be in five years?

What kinds of advancement are available to me?

Does your organization offer training to improve my skills?
There are also interview questions you probably should not ask. This could include:
Asking about vacation or time off (which should be listed in the job description or covered with the recruiter before the interview).
Asking about promotions specifically. It's okay to ask about how they promote from within, but keep it general to avoid seeming too financially focused.
Make sure you write down a solid list of five to 10 questions that you want to have answered before you take the position. If you find that you're uncomfortable with the answers, or sometimes a lack of specificity, take that as a red flag and be careful about considering the position.
Ready for a new job?
If you're an IT professional ready to take the next step in your career, we are standing by to get you there. Talk with our team. We can help.