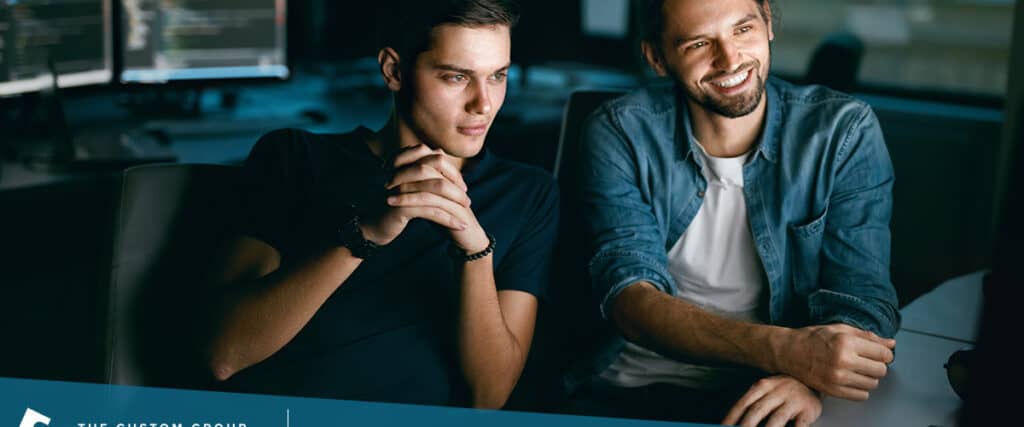 How to Broaden the Search on Finding the Best IT Candidates
If your IT talent search isn't progressing, here are two important realities:
You're not alone.
You need to broaden your search.
The IT talent shortage has been widely publicized, and organizations in every business sector struggle to hire. But we have a few tips that will help you expand your search processes to find the talent you need. If you're looking for IT talent, start with this blog.
Best Ways to Find IT Talent
1. Start with social media to broaden your IT search.
Social media venues like Facebook, LinkedIn, and Twitter help recruiters at The Custom Group of Companies find candidates every day. We use Boolean search keywords to first find the talent to fill job descriptions. Then we build relationships with IT talent and bring them to our clients.
If you aren't proactively networking with tech talent on these social media platforms, there's no way you'll fill all the jobs that are probably open at your company. Today, the best IT talent never has to actually apply for a job. Dozens of recruiters are knocking on their digital doors via social media to see if they might be interested in a job. This is a proactive but labor-intensive process that requires hours each week to help build your pipeline. But the reality of today's IT job market is clear: You must use these tools to find the talent you need.
2. Use job boards and other community-specific sites.
If you have a modern applicant tracking system (ATS), the platform probably posts automatically to a certain number of job boards. But there are also niche and smaller job boards. There are also online communities devoted to developers who are networking and learning from each other. For example:
Stack Overflow has 20 million members. Devoted to developer Q&A, it's a great resource to look for the tech talent who consistently serves as mentors to other developers by answering the questions on the site.
GitHub has around three million users and is a site for programmers who post their coding projects to share with others.
Java Programming Forums are for Java developers seeking to learn and network with each other. If you're looking for Java developers, you've come to the right place.
There are other job boards out there that are specifically devoted to diversity hiring, such as Diversity.com, the Hispanic Latino Professional Association, and the Diversity Job Board. Make sure you're hitting these sites in addition to social sites and job boards.
3. Work with a recruiting firm.
Shameless plugs aside, the reality is that your HR team does not have the kind of time it takes to source, screen, and hire IT talent. It's a full-time job in itself, and many HR teams do not have dedicated tech recruiters to network their way to faster IT hires. If you're looking for a way to immediately broaden your reach to a ready-made network of top IT professionals, look no further than The Custom Group of Companies. Our tech recruiting team works tirelessly to find and then build relationships with the industry's best talent.
Need to Find the Best IT Candidates?
We know hiring is hard. Hiring tech talent is almost impossible without the dedicated partnership of a staffing firm like The Custom Group of Companies. Talk with our team today to see what we can do for your business.