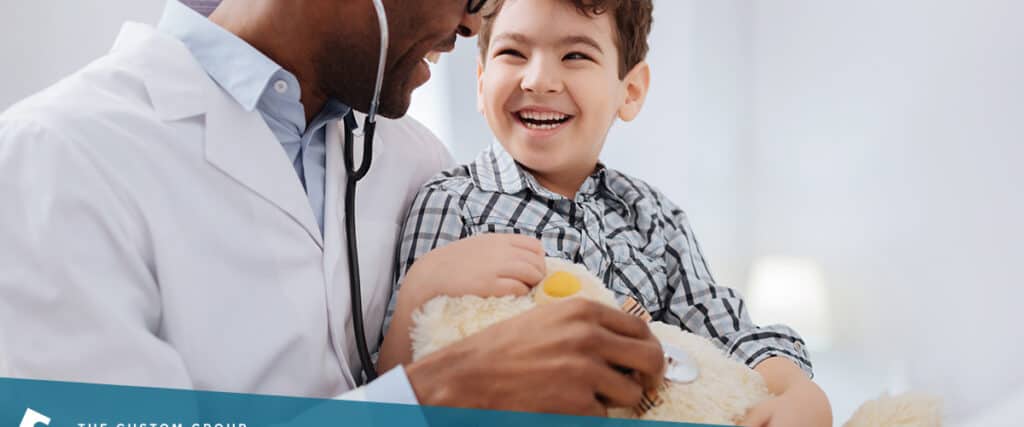 How Can Custom Group of Companies Help Your Healthcare Facility
Nowhere has the staffing shortage hit the hardest than in the healthcare field. The pandemic led us to increased burnout and droves of healthcare leaving the profession. Becker's reports since COVID, one in five healthcare workers have left the field. When you add this pressure to the increasing demand for care as the baby boomers retire plus the clinical shortage of providers you are looking at a truly perfect storm for healthcare hiring managers.
What can get us out of the danger zone? We believe it's new partnerships to meet the increasing challenges of healthcare hiring. The Custom Group of Companies is a staffing firm devoted to helping healthcare facilities meet their hiring goals. Here's how we benefit our healthcare partners every day—and how we can help you, as well.
How Can Custom Group of Companies Help?
Benefits of Working with a Healthcare Recruiting Company
Firms such as the Custom Group of Companies understand healthcare because we've been working in the field for years. Our team helps healthcare providers of all sizes and specialty areas. From large multi-state health systems to small independent medical practices, ambulatory surgery centers to assisted care facilities, the Custom Group of Companies has the experience you need to find much-needed staff. How can we help your business? Healthcare staffing agencies can:
Respond quickly to an urgent staffing need. This happened during COVID, when hospitals and community health centers were literally overrun with patients. Staffing up during this kind of crisis demands an external partner to help you fulfill the demand.
Save you time by finding and pre-screening healthcare candidates. With the current staffing shortage in play, most healthcare organizations are running lean. This puts more pressure on existing staff, exacerbating burnout and causing your teams to consider migration. The Custom Group of Companies not only proactively finds qualified healthcare candidates, we pre-screen them for both hard and soft skills so that when they reach the hiring manager, we already know they meet the basic requirements of the job. This time-saving service is critical to meeting today's healthcare staffing demands.
Access temporary workers to lighten the load. How are you handling vacation requests these days? What about seasonal spikes in patient load? The Custom Group of Companies provides per diem and travel clinical teams to help our healthcare clients staff up during times of increasing clinical demand. We are a Joint Commission accredited healthcare organization, so our teams are highly qualified at finding you the talent you need to staff up when you need it the most. Custom Group also has a compliance department that can screen credentialing to help you stay compliant well before the clinician arrives on the job site. All of these benefits are offered to our clients daily. That's why we are the trusted advisor to some of the biggest names in the healthcare field.
Ready to Work With Custom Group of Companies?
Challenging times call for new partnerships. Contact the Custom Group of Companies today for all of your healthcare staffing needs.