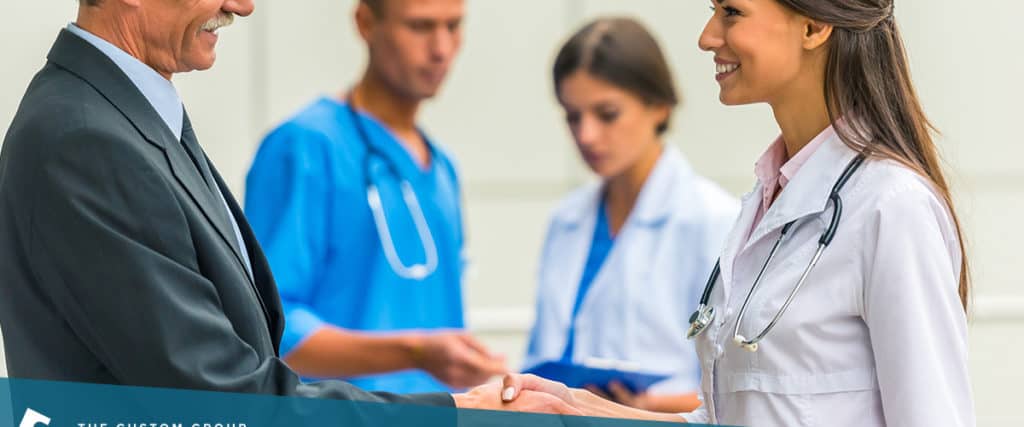 What Is Interoperability and How It Will Change the Healthcare Landscape?
Healthcare providers work with a patchwork of digital systems, from their electronic health records (EHRs), practice management systems, different equipment for billing, time tracking, and even different systems for clinical evaluation of our patients. As hospitals have grown, more technology has piled on top of legacy systems, leaving us with redundancies and inefficiencies.
Healthcare is notorious for lacking many industry-related standards related to the interoperability of these systems. But the goal has always been for the entire healthcare enterprise to share data between systems and providers and the individual healthcare consumer.
What is interoperability, and how will it affect your healthcare organizations in the coming years?
Definition of Interoperability
The Healthcare Information and Management Systems Society (HIMSS) defines interoperability as:
"The ability of different information systems, devices, and application to access, exchange, integrate and cooperatively use data in a coordinated manner, within and across organizational, regional and national boundaries, to provide timely and seamless portability of information and optimize the health of individuals and populations globally."
AHIMA suggests that the most interoperable piece of equipment in the hospital is the phone system. They point out, "It doesn't matter what company made the phone or whether the call is placed through a wireless or a landline connection…from any phone, you can call any other phone." If this is the goal, healthcare organizations still have a long way to go.
Imagine, though, if data could be shared between healthcare organizations into a national system of data that could help us improve care delivery outcomes. If that is the goal, where are we today, and where do we need to go?
Six Takeaways on Interoperability
Becker's Hospital Review looked at the issue of interoperability today and came up with six key takeaways from healthcare leaders, as we get closer to 2020:
Interoperability is about more than sending patient records; data must be exchanged back and forth in ways that are helpful to everyone.
Creating data exchange standards is critical to the goal of interoperability.
Networking must occur between private hospitals, and the state, and federal governments, as these entities seek to share data to improve healthcare delivery.
Hospitals have invested significant money over the years in technology, but we have a long way to go. To reach these goals, the government should offer hospitals incentives to reach the next level of interoperability.
Data security is an increasing and long-term problem that must be addressed before true interoperability occurs.
Improving the flow of information between hospitals and the government could bring a host of benefits to improve how we communicate and interpret data.
According to Medici connect, if healthcare providers were able to achieve the goal of interoperability, the benefits would be myriad, including:
Reduced costs and increased productivity. Research shows that clinicians wasted 45 minutes or more each day due to outdated technology systems.
The capture of better public healthcare data that could increase our knowledge of clinical procedures and healthcare outcomes
Reduced manual data entry, which means reduced clinical errors
Improved patient privacy
Improved patient experience
While these benefits are essential, it seems we have yet to achieve the goal of true interoperability. The industry must continue to work toward the goal of interoperability to improve how we care for patients in the coming years. 
Looking to Hire New Healthcare Employees?
Call the experts at The Custom Group of Companies to help your Healthcare company with all it's hiring needs.