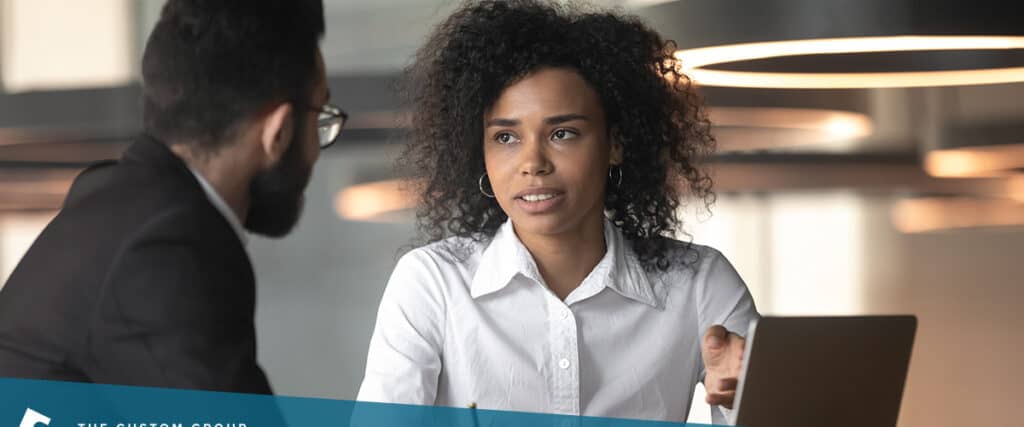 You Aren't Converting Top Talent & We Know Why
In a candidate-driven market, how you treat job applicants matters more than ever before. Today, one negative candidate experience means that you not only won't convert that candidate into an employee, but your brand will be damaged forever. Since bad news travels fast, this is a problem. If you're struggling to convert candidates into employees, we know why.
What's Going on With the Labor Market?
The labor market has changed. There aren't enough candidates converting to employees, no matter what market you're in. Jobs that were easy to fill are no longer so easy, particularly in hospitality but also in other fields, such as home healthcare. More than four million U.S. adults aren't working because they're afraid of COVID. This is especially true in the healthcare field, where burnout is high.
Another two million women aren't working because of disruptions to school and childcare. As a result, you aren't able to convert top talent. But what's really wrong here? The answer isn't that people don't want to work, but that they are seeking out top dollar jobs that offer a better candidate experience. If you're not converting candidates, look to your recruiting and hiring teams to find out why.
Top Reasons for a Bad Candidate Experience
The 2021 Job Seeker Nation Report studied why candidates dropped out of the recruiting process and found that the actions of the hiring teams and the experience of applying weren't working well. Candidates cited their reasons for dropping out of the candidate process included:
A lack of response from the employer or a recruiter.
A complicated job application process.
Too long of a wait between application and the offer.
Little or no discussion of the company mission and values.
Too much back and forth when scheduling an interview.
Limited availability of the hiring teams for interviewing.
Candidates also cited too many interviews and a lack of communication with the recruiter between interviews as reasons why they would walk away before the process was complete. Candidates also cited interviewers who were simply too unprepared to conduct the interview.
How to Convert More Candidates into Employees
The study also determined some best practices that help employers close more candidates, which of course, fills more seats on their bus. Some of the best ways to convert more candidates into employees include:
Over communicating with the candidate is almost better than under communicating. Candidates ranked clear communication as top on their list of what made for a good experience during the interview and hiring process.
Candidates also said the appreciated an easy application process, including one that is suited for their cell phone, along with ease of scheduling for interviews.
Having a quick hiring process also helps keep the candidate's interest. Especially in a tight labor market, being able to move faster than a competitor company is a plus.
Finally, taking the time to share details about a company's vision, mission, and values is a critical part of a positive candidate experience.
If you work with the Custom Group of Companies, we actively employ all of these best practices to engage candidates and get them to the close. That's why we have a stellar conversion rate for candidates that helps improve your time to hire. Talk with our team to find out more.