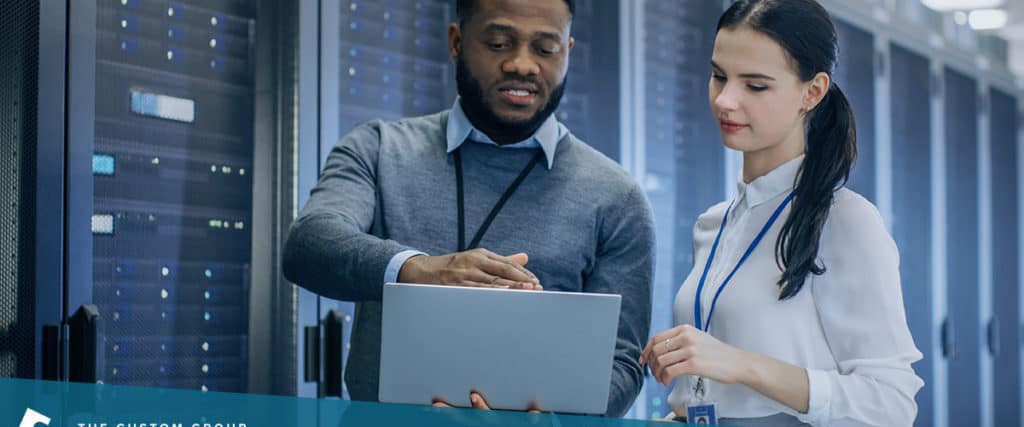 New Year, Bigger IT Goals
IT managers have increasingly essential roles in our technology-driven world. Far from being hidden in a back-office server room, today's technology tools are a key part of every business initiative we take on today. This means IT managers have bigger goals each year focused on core business strategies. What are IT managers worried about for next year, and how can hiring help them meet these challenges?
Top 2021 Goals for IT Managers
Technology assessments are top of mind for many IT managers as organizations move to the cloud and seek to streamline business operations. As part of this process, new technologies will come to the forefront on the wish list of most of these professionals. Technology is ever-changing, and legacy platforms are often simply outdated and unwieldy.
With the news of a big government breach fresh in their minds this holiday season, IT managers are increasingly aware of and worried about cybersecurity. Shoring up their infrastructures is top of mind for these professionals. It's not an easy job, either. With more remote workers than ever before, our infrastructures have become more sprawling, with more points of vulnerability. Most enterprise organizations have evolved from considering the cloud to going multi-cloud. Internet of things (IoT) sensor devices are now a crucial part of many IT service offerings. All of these issues create cybersecurity vulnerabilities, making this a top concern of IT managers in 2021.
Mobile-first is the rallying cry of business today. When coupled with the use of social media, these trends are two of the most top-of-mind influencers for IT teams. 2021 will signal the year that many IT managers concentrate on developing social media and mobile policies that protect corporate data and define how organizations handle bring-your-own-device (BYOD) policies and other issues impacting the mobile and social revolution.
Big data has to make the list of big issues this year. We've been capturing data from many sources for many years. However, this new omnichannel flow of information has created as many challenges as it solves. Much of the data we capture is unstructured, captured in lakes of information that we fail to make use of. Data lakes often lack interoperability and create analytical inefficiencies in how we use the information. IT teams recognize that unstructured data doesn't add value to an organization. Next year, IT managers will focus on integrating disparate data sources, analyzing the information, and begin to use it in new ways to make business decisions.
Data and asset management will also play a prominent role on the to-do lists of most IT managers in the coming year. How to monitor hard and soft assets in real-time is increasingly complicated as the parts of our IT infrastructures expand into the cloud. From device management to our multi-cloud strategies, cybersecurity for remote workers, and much more, CIOs, IT managers, and their teams will be increasingly called upon to handle both strategy and implementation of efficient architectural policies.  
Partner With the Experts!
The Custom Group helps IT managers meet these and other big challenges by assisting organizations to find skilled employees to help meet their goals. Our expertise in the IT field is unparalleled, and we'd like to help your IT team reduce the time to hire. Call on us.