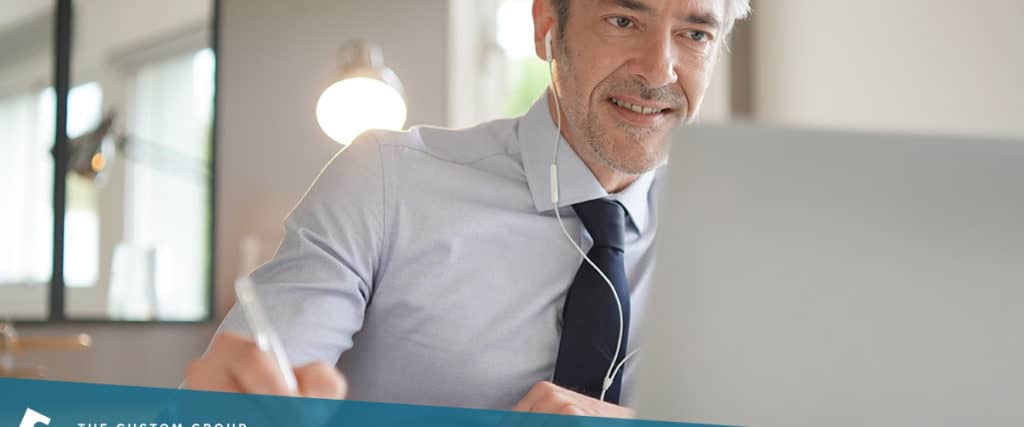 Best Practices for Leading a Virtual Meeting
Virtual meetings are the norm now, so it might be hard to remember that just a few short months ago, online conference calls were less frequent than the in-person meeting. There are several best practices for virtual meetings if you're a participant, but it grows trickier if you are leading the video conference. Here's how to lead the perfect virtual meeting in a way that engages participants while keeping them productive.
Five Tips for Running a Virtual Meeting
Provide an agenda that keeps them engaged. There seems to be a school of thought that a video conference is an opportunity to multi-task. You can curb this behavior by sending out an agenda in advance that invites participation. Go over the schedule at the beginning of the meeting and set some ground rules for participation. Just like in any meeting, you can increase engagement by putting your audience in charge of agenda items. If you notice some participants failing to participate, invite them to join in by asking their opinion.
Test the technology in advance. Make sure your security settings are in place. This may mean you, mute attendees, upon entry to the meeting or have a waiting room in place so you can do a headcount beforehand. If it's your first time using the video conferencing tool, make sure you are comfortable with the features, and that your participants are, as well. This includes screen sharing or whiteboarding features that can make a virtual meeting just as effective as a live one.
Use the video feature. You have the option in a virtual meeting to turn the video off, but we don't recommend it. The best virtual meetings make it feel like everyone is in the same room. The benefit of video is that you can see people's emotions, which will make everyone feel more engaged. Video humanizes the room by creating a virtual meeting that is more than voices on a video conference or phone line. Hosting a virtual meeting without video handicaps the leader because they won't know if silence means no one is paying attention, or if it's because people are nodding their heads in agreement.
Use an icebreaker. To lighten any discomfort with the virtual meeting format, consider using an icebreaker to build team camaraderie. Your goal is to connect people at the beginning of the call. You can do a personal/professional check-in, but make sure you limit it to no more than one minute as you go around the (virtual) room.
Record the meeting and use the transcript feature, if you have it. That way, you can capture the conversation for those that miss the meeting. If the meeting is large, you can also use a polling feature, if your video conferencing service offers it, to solicit real-time feedback from your audience. This can be a fun way to increase engagement.
Don't be afraid to tackle tough issues. Video conferencing allows you to see facial features and body language. That's the benefit of the venue. While meeting virtually is challenging until you're used to it, it's a great collaboration tool.
The Custom Group of Companies works with companies like yours to help them find the right people for the right seats on your bus. We'd like to speak with you about top talent in your region. Call us to find out more.