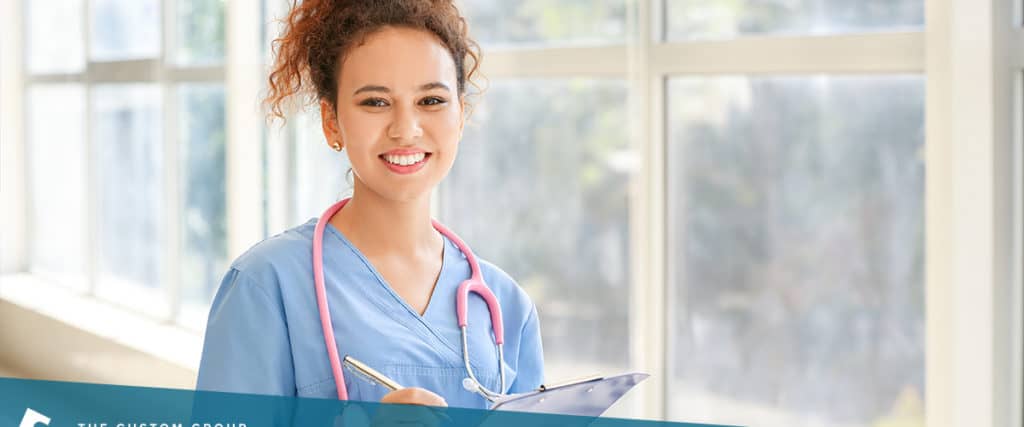 Landing Your FIRST Nursing Job
After graduation and licensure, there may span a gap where you're trying to land a nursing job. The problem is you lack the experience that so many healthcare providers look for in new hires. However, you won't be unemployed long; being an RN opens many career doors. This article will help you determine where you're headed and how to market yourself to ensure you get there fast.
Job Targeting 101 for Nurses
Our guess is you've given some thought to the kind of work environment and specialty you'd prefer. Interestingly, nursing is one of those professions where you have many choices in these areas. For example, a new nurse could work in:
Local hospitals
Urgent cares
Independent medical practices
Low-income rural clinics
Nursing homes
Schools
Health insurance companies
Home healthcare
Travel nursing agencies
Local government
These are just a few of your choices. No matter what direction you target, how do you overcome your lack of experience? While many positions require several years of experience, talk with your nursing school career center about any partnerships they've formed with local healthcare providers. Look for job shadowing opportunities or internships. You may even want to try a temporary or on-call position or perhaps a job with a telemedicine company. On-call or per diem nurses are extremely valuable right now due to the pandemic, so this is one area to consider. If you can travel even better, the traveling nurse makes excellent money, and it gives you a way to "try it before you buy it" in a full-time position or geographic location.
Marketing yourself as a new candidate straight out of nursing school takes time, but it's worth the effort. Take the time to reach out to your family and friends to let them know you're on the hunt for your first nursing job. Make use of the valuable alumni network at your school by stopping by the alumni office to ask about job leads. Put yourself out there, and you will reach your goals.
Part of marketing yourself includes creating a strong resume and cover letter. (Yes, send a cover letter!) Share your skills, licensure, work experience, and credentials in a concise, clean resume. Keep in mind, these documents are filed in an electronic system, so play it safe and avoid fancy fonts, pictures, or colored graphics that may not translate well. Try to leverage the keywords that you see most often in the job ads that attract you. That makes your resume more searchable. Then use your cover letter to connect your skills with a problem the employer is trying to solve.
Once you know the direction you're heading, we highly recommend connecting with a recruiting firm like the Custom Group of Companies. Our job is to find talent just like you and market them to healthcare companies in your target area. We know the hiring managers in the healthcare field and have worked for years to build these relationships, so you don't have to. Contact us. We can help you get started in your nursing career.