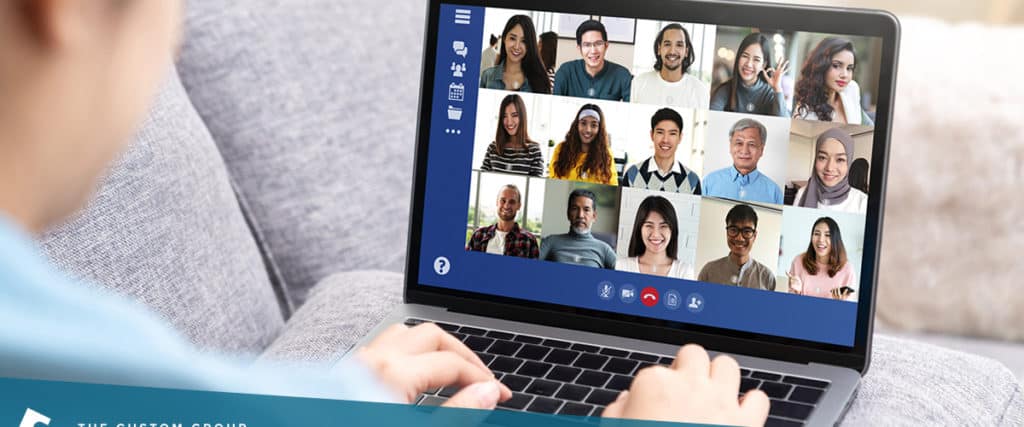 How to Keep Remote Employees Engaged
Working from home is the new normal and we don't expect this to change anytime soon. When the COVID-19 pandemic hit, many companies scrambled to put social distancing in place, and many workers ended up at home working remotely. Now, with organizations recognizing that these workers are remaining highly productive, and with no coronavirus vaccine on the horizon, it appears many of our teams will stay at home for at least part of their week. As the weeks turn into months, how will companies continue to engage their remote workers long-term?
Communicating with Remote Workers
Communication is a meaningful way to engage people. This is true with your customers—and your workers. But it's a little harder to keep in touch with someone when they aren't in the same room. Fortunately, there are all kinds of tools that you can leverage when trying to engage remote workers:
Chat programs provide the same immediacy as stopping by someone's office or having a watercooler chat. They're more casual and provide essential back and forth conversations for the remote worker that can help recreate the office environment.
Video conferencing has exploded in popularity and not just for client meetings. Organizations have become very creative in using these tools to stay connected to workers. Events have gone virtual, and this includes corporate-sponsored "happy hours" to keep people connected and engaged.
We know that it's hard to duplicate the easy camaraderie that comes from an office setting. But these tools can help. The key to keeping workers connected though is that these activities take on a life of their own in a way that doesn't feel forced. Companies can make remote connectedness a standard part of their business by conducting these activities:
Remote onboarding of new workers should be memorable, fun, and set the tone for engagement. The key to this process is assigning a mentor whose long-term role will be to engage the new employee and help build them into the team. These kinds of connections early on in a person's tenure will help new workers feel connected even when they aren't in the office.
Set up an employee recognition and appreciation system. It's so easy to fall short in this area when workers are remote. It's not like you can bake them a cake or have a catered lunch. But individual gifts, coupled with employee recognition, can go a long way towards letting people know you care and appreciate their good work.
Give employee perks for their home offices. Set up a budget to provide employees with equipment or high-quality office supplies, or simply give them a budget and let them pick out their own whiteboards or perhaps some plants to make their office feel comfortable. Then have employees share how they used their home office budget.
Tailoring specific benefits to your remote employees can help them feel connected. Offering one on one video conferences with leadership in a kind of remote open-door policy will keep communication open. Don't forget about employee surveys to gauge the pulse of your workers and gain helpful suggestions to improve the company. You can even ask your remote workers the best way to keep them feeling connected to the organization—which is another way to keep them engaged.
The Custom Group of Companies works closely with companies like yours to make sure they have the best workforce to fit their needs. Contact us to discuss your unique situation today.