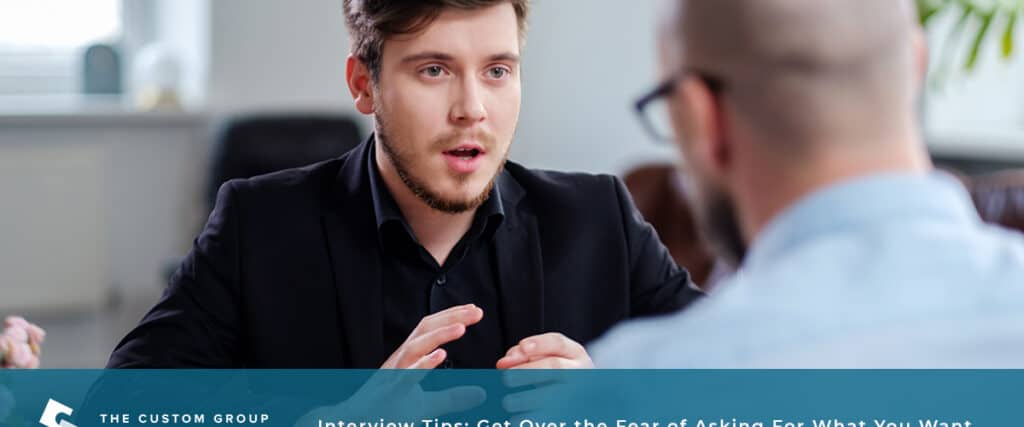 Interview Tips: Get Over the Fear of Asking for What You Want
Sometimes asking for what you want and need is hard. This is often especially true for women, who are sometimes trained to be so self-effacing they don't simply ask for what they deserve. Since women still hold the majority of jobs in the healthcare field, this is particularly important whether you're a doctor or a hospital housekeeper. Women, and many men, will need to overcome their fears during the interview process to ask for what they want.
Here is the reality of today's job market: it's candidate-driven. That means you have power. This is especially true in healthcare, where there is a severe shortage of clinical and administrative candidates.
Being empowered during the interview process allows you the latitude to negotiate, and to interview the employer about the job—not necessarily the other way around. Here's how to fight for the job you want, how to close the deal, and overcome your fear of winning.
Job Seeker Negotiation Tips from the Pros
Healthcare is a traditional environment, for the most part, particularly in the bureaucracy of a hospital setting. That means the interview process will probably follow an established format that may have even been set up years ago. Will the hospital recognize the current realities of hiring? These days they probably will; according to the American Hospital Association, the situation is dire for healthcare organizations who simply can't find the candidates they need to handle the caseloads they're experiencing. What does this mean for you, the job candidate, who is afraid to go into a high-stakes negotiation because you need a job?
Here's what we know:
A Glassdoor study says you should probably be earning 13% more in your current job than you're currently making. Note that this study came out in 2017! That means if you're not negotiating upfront by asking for what you want during the interview you are leaving money on the table. Factor in the healthcare labor shortage and there's a strong argument for you to face your fears and ask for what you deserve.
During this process make sure you've put plenty of work into researching the company and the average salary for your region. There are many resources available on healthcare jobs; take time for due diligence and come armed to the teeth with data. After all, you probably do this when you buy a car, right? Talk to your network and find out what they've experienced. This extra work will empower you to face your fears and go for it.
Set your goals but make them realistic. Asking for extra time off every year in a bureaucratic setting probably isn't realistic. However, more healthcare providers are offering work-from-home for backend clerical duties. Find out what's possible. Know your goals. Be prepared. But we have one more step that may help you finally get what you need the next time you're interviewing for a job.
Call the Custom Group of Companies. We would be proud to represent you to our healthcare clients to help during the interview and negotiation process. Call on us to find out how we can help.