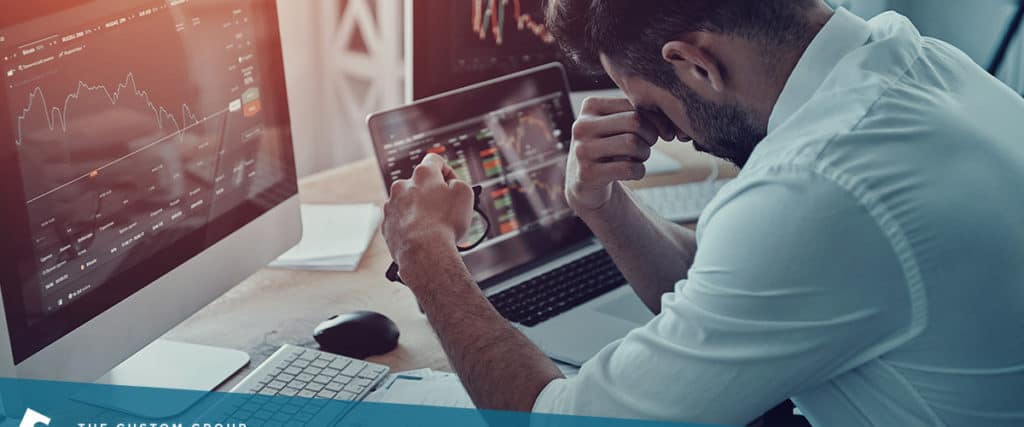 Economists Are Predicting A 2020 Recession And Here Is How You Can Be Prepared
It appears the next two years may signal a bumpy ride for Americans used to a booming economy. Leading economists predict a recession is pending and predict that workers and businesses should position themselves for the difficulties inherent in an economic downturn.
This article will share what you need to know about the coming years and how you can prepare for the recession to come.
Leading Economists Predict A Recession
The National Association for Business Economics released a report that predicts a slowing economy will slide into a recession by 2021. The study cited ongoing trade wars and tensions between global economic superpowers China and the United States would likely lay the foundation for the next recession. While today employers are adding jobs and the unemployment rate is low, most signs point to a recession beginning in the next one to two years.
With this advance notice in mind, the time to prepare for another recession is now before it hits. MarketWatch suggests the following steps to help you prepare:
Cut down the amount of company stock you own and replace it with more secure long-term investments, such as bonds or dividend stocks, that would potentially less affected by a recession.
Recessions usually signal layoffs, so take advantage of your health insurance now and schedule any medical treatments you need now. This is especially true if you've met your deductible.
Use up all the other company perks you can, such as gym memberships or educational training. One word of warning — don't overextend your finances to take advantage of the discounts or other perks.
Perform a stress test on your investment portfolio. Talk to your broker about getting more conservative in the coming years to cut your losses.
Conduct a financial audit. Track your assets and debts. If you were planning on downsizing your home, now is an excellent time to put it on the market. Big-ticket items sell better now while the market is still hot.
Consider adding to your credit line now, while you're drawing a salary. Whether it's a credit card or an equity line, make sure you have something standing by in case you need an emergency fund.
Cut your existing bills with high interest. Work to eliminate balances on anything with a high-interest rate. Consider loan consolidation onto a credit card with a lower interest rate.
Redo your finances and learn smart money management techniques before the recession comes. Cut any unnecessary expenses or subscriptions before you need to and then save that money now.
Start an emergency fund. Most financial experts say you should have six months of your salary in arrears to plan for emergencies.
Stay networked on social media platforms such as LinkedIn to stay ahead of a declining job market.
It's also a good idea to take advantage of today's gig economy and pick up extra income wherever you can.
Looking for More Information?
Preparing for the recession to come means you should connect with recruiters now. Putting your resume in a staffing agency's database will keep you one step ahead of a declining job market. Have a confidential discussion with the talent advisors at The Custom Group of Companies to explore your options now before the recession catches you by surprise.