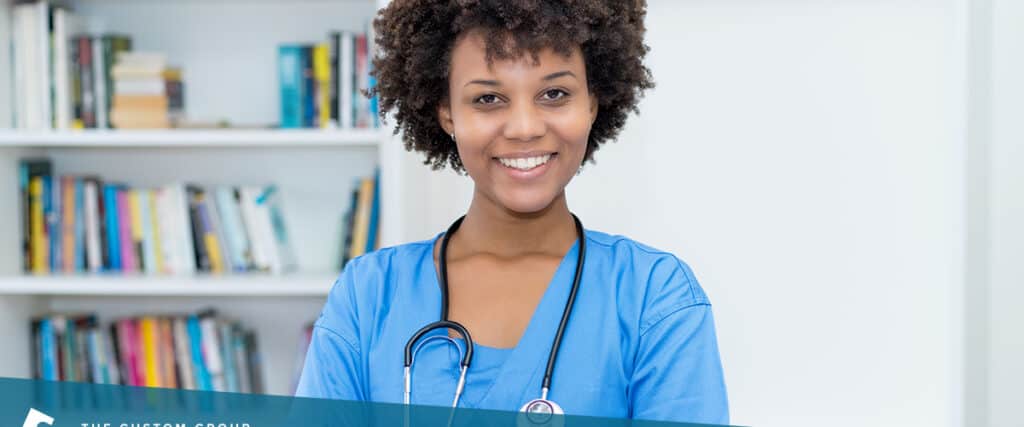 Does My College GPA Matter When Applying to a Nurse Position?
There are conflicting answers out there when you try to determine whether you should list your GPA when applying to a nurse position. Some recruiting firms will tell you it's not important; others will swear by it. The same is true on job boards. Some advice-givers say to list it, some say it doesn't matter. Are hiring managers looking at your GPA when you are fresh out of nursing school?
GPA or Not? That's a Good Question
Just because you aren't asked about your GPA when applying for a nursing role, doesn't mean the employer isn't looking at it. It's certainly being looked at for residency programs and internships, and for many healthcare jobs that are taking on new graduates. In many of these cases, the job description may even ask for it.
If you're GPA is strong, then why wouldn't you list it as a way to stand out? If an employer is looking at two new graduates who are equally strong and one has a higher GPA they may just end up with the job. Some hiring managers (who may have nurse training themselves) may want to talk with you about your GPA, which leads us to believe it's better to list it than to avoid it.
The reality is that employers are looking for anything to disqualify you from the job. There are often huge disparities in employee performance, so employers are searching for indicators that you will be a top performer. A GPA is an accomplishment if it's a high one, just like your nursing degree. You can share this information in a cover letter and/or on your resume.
Too, in some nursing schools, a higher GPA gets you a better clinical rotation. For example, the highest GPAs make it into the ICU or operating room. Residency programs often have minimum GPA requirements. That's because academic performance often matches with competency in areas of learning and retention and even organizational skills and efficiency.
On the flip side, an article on Minority Nurse suggests that a high GPA does not necessarily correlate with the most skilled nurses. The author said her experience in finding a job was that employers were more interested in their experience caring for patients, collaboration skills, and how well they would fit in the culture. Then she got her first nursing job and discovered, "Everything I had learned was so much chaff." She stated, "This 4.0 student spent more time with her preceptor or charge nurse than she did with her patients in the first year of nursing."
That's an interesting point. If your GPA isn't high, but your experiences are solid, Minority Nurse says you have a good shot at finding a job because your nursing skills aren't measured by a GPA. She says it's more important to know when to ask questions and stay open to hearing the answers, and continuing your learning when you're on the floor.
Partner With the Experts
The Custom Group of Companies works with experienced nurses and recent graduates. Our team is experienced in the healthcare field. Our Healthcare Solutions division is a leading provider of qualified clinical and professional teams for temporary, contract, and full-time positions. Talk with us about your resume, your qualifications, and let us put you to work.