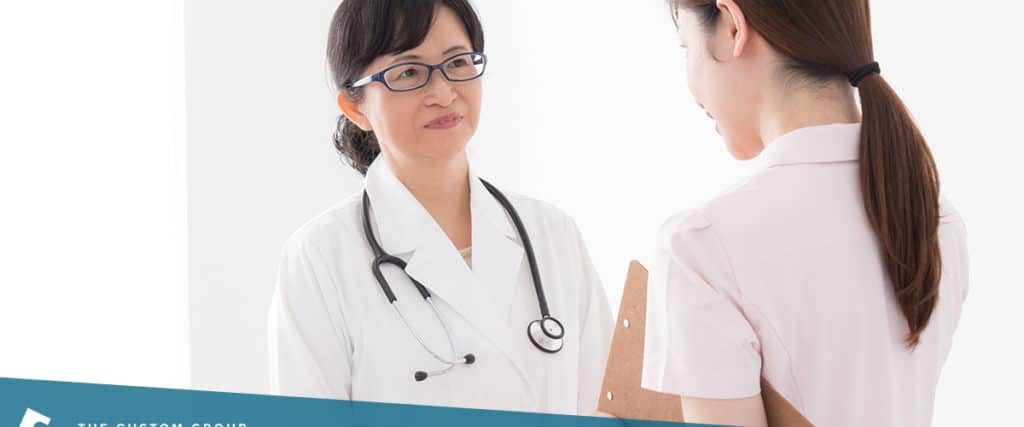 Do You Talk to the Head Nurse When You Feel Like You Are Being Overworked?
A recent study showed that almost half of nurses consider leaving the profession because they feel overworked or feel ill-equipped to handle the stresses of the job. Another study put the number much higher, at 90%. Burnout is rampant in the profession and 46% of nurses surveyed in the U.S. say the workload has increased exponentially over the past several years.
The same study also reiterated a problem we see coming in the next few years; there simply aren't enough nurses to go around. Should nurses that feel overworked talk to their managers? How will they know it's time to find another job if the workload and job stress are edging them inevitably toward burnout?
Getting Help for Nurses – Stress and Overwork
Every nurse will admit the stressors of the job. From patients to paperwork, the workload is intense. Some nursing roles are more stressful than others; ICU and the ER always put more pressure on clinical teams. The vigorous pace and the most difficult cases can be found in these units. But stress can be found throughout the clinical facility. How can nurses cope?
We know that some nurses can feel like if they speak up about feeling burnout or overworked, they'll either be ignored or considered a troublemaker. There's a stigma related to the idea of nurse burnout that the best hospitals are working to counteract. Healthcare Dive reports that nurse burnout can place a heavy toll on clinical care metrics by negatively affecting patient care. It's a safety issue that medical managers are trying to address by lowering the nurse to patient ratio.
Healthcare organizations can help nurses by talking about the issue of burnout. They can create awareness of the issue and create support help groups where nurses can talk about the issue openly. Nurse managers must be trained to handle nurse burnout and they must create open-door policies that invite individuals that are struggling to handle stress to approach them.
Hospitals and other clinical practices can also try conducting anonymous surveys to get a better sense of the work/life balance of their teams. Then they can troubleshoot ways to improve the lives of their workers. Organizations can also teach self-care strategies to help nurses leave work at work, instead of bringing it home. If they discover that nurses are working through their breaks, they must create an environment that will allow their teams to take breaks throughout their shift.
Healthcare providers can create wellness committees that can work to keep wellness at the forefront of the minds of all employees. Creating staff wellness days or creating a rewards program that encourages wellness initiatives will all help nursing and other clinical teams cope with the workload. Providing for employees emotional and physical health is just as important as taking care of patients in a clinical setting.
There is good news for nurses that feel as if their healthcare organization isn't supporting them. Today's job market is wide open for experienced nurses. Talk with our team about new opportunities and better work environments to lighten up workload and stress. Contact us at The Custom Group of Companies or look at our job board!