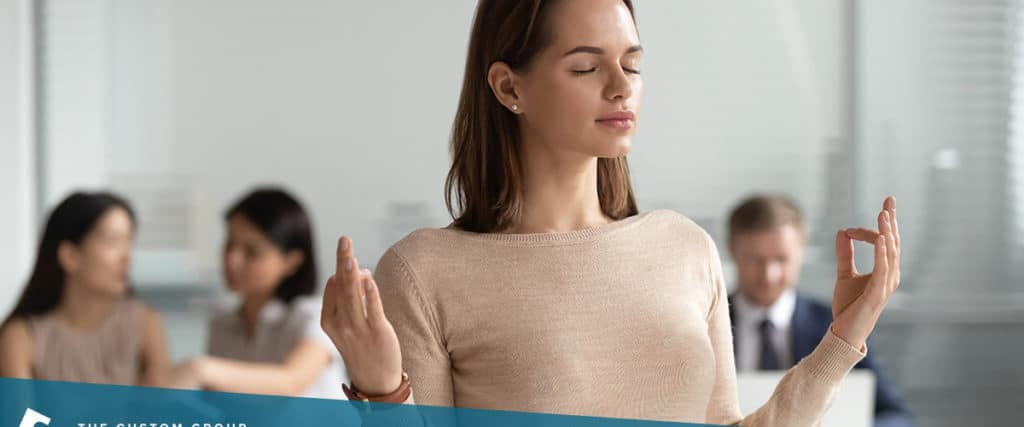 Tips to Recover from the Effects of COVID-19 Burnout
We applaud the work of our nation's healthcare organizations. These talented teams have been on the front lines for a global pandemic that shows no signs of stopping anytime soon. The hard work of healthcare providers and first responders has officially crossed over into heroism, and the pace has barely slowed since the spring.
Burnout was already an issue in the healthcare space. With COVID-19, we recognize that the risk of burnout is much higher than it's ever been. But there are ways to mitigate the impact of the constant stress on our healthcare teams. This article will share some of the best strategies to help healthcare professionals recover from the effects of COVID-19 burnout.
Understanding COVID-19 Healthcare Burnout
The pressures healthcare providers are under is enormous. Sustained high caseloads, insufficient personal protective equipment, and time pressures can all lead to professional burnout. Beyond damaging the professional healthcare worker, burnout can negatively impact the hospital as well as the patients. But healthcare workers were already struggling with burnout before COVID-19. When coupled with COVID-19, the pressures are almost insurmountable.
But healthcare organizations can take steps to provide assistance to frontline workers during this crisis. For example:
They can work smarter by providing healthcare workers with technologies that allow them to monitor patients without bedside exposure to the virus remotely. Touchless patient communication systems and virtual telemedicine triage are just two tools that can help.
Providing adequate personal protective equipment will also lessen the stress providers feel.
Healthcare organizations can also provide child and elder care to help stressed healthcare workers.
Finally, hospitals and other clinical providers can create procedures that do not punish workers for asking for some time to rest if they are too tired to continue working safely. Create a climate where clinical staff supports each other during this difficult time. This could include rotating staff through repetitious or heavily strenuous tasks. Consider staffing in shorter shifts to accommodate the added stress. The CDC recommends at least 11 hours of time off in between shifts and one full day off every seven days.
Healthcare workers also must adopt strategies to lessen their daily stress. They include:
Continuing to eat healthy foods, exercise, and get enough sleep are the bare minimum responsibilities of every healthcare provider.
Stay self-aware and monitor your stress levels. Emotionally intense moments are daily for many healthcare workers these days. Paying attention to feeling low, depressed, or other negative emotions can help the healthcare worker know when to take a break. Healthcare workers are used to paying attention to their patients, but they need to give themselves this same kind of attention to better manage their burnout during COVID-19.
Use a buddy system at work. Check-in with each other to make sure you're coping with long hours and the stress of the pandemic. Watch for signs of fatigue and remind your coworker to take breaks when needed. This is a system that works well with unit and nurse managers as well.
Looking for a New Job?
The Custom Group of Companies salutes healthcare organizations as leaders in the fight against COVID-19. Consider us your resource for additional staffing to help your healthcare organization cope with the added workload. For healthcare workers, we have opportunities that may help alleviate your stress. Talk with our team.