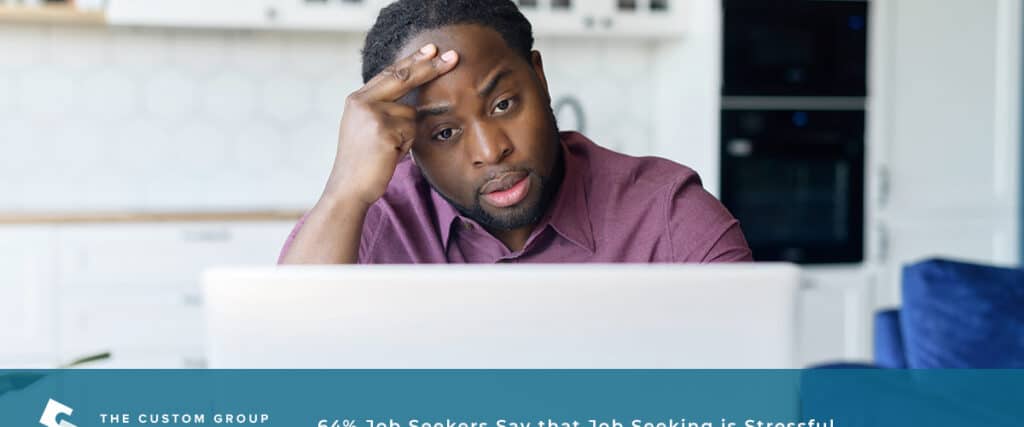 64% Job Seekers Say that Job Seeking is Stressful
The latest Jobvite Job Seeker report spells it out: Hunting for these jobs is a stressful experience. In fact, 64% of those surveyed say that looking for work right now is more stressful even than it was before the pandemic. Another 23% say their stress has drastically increased.

In this blog, we look at the current job search market and what candidates are saying about their search. How can employers create a better candidate experience? How can candidates make changes and help themselves?
What's Contributing to Our Job Search Stress?
We learned a lot from the Jobvite Job Seeker report about what it's like to look for work these days. This information can arm employers in ways that will help them smooth out the candidate experience so that the experience of applying for a job is a little less stressful.
Some of the issues contributing to the stress of looking for a job include:
Worries about health and COVID-19 are high on the list of stresses that many job applicants experience. Even with the vaccine, you can still get sick. With thousands of people—including children—falling ill every week from the Delta variant, job seekers say they are unsettled. Employers can mitigate this worry by talking about the precautions they've taken to combat the spread of COVID.
Mental health issues are also high on the list of candidate concerns. Worries about sending your kids to school unmasked. Stresses related to going back to an office. For unemployed workers, even the stresses of food insecurity and financial instability have all taken a toll. We've been hit with countless back-to-back worries and it has taken a toll on our mental health. Employers can help in this area by establishing and promoting employee assistance programs to help the working worried or even those with diagnosed mental health issues.
Juggling at-home children with remote work can be a big issue for employed workers. For those looking for a new job, the stability of having a day care or school to take care of their children while they work is on shaky ground. Scrambling to provide childcare with the go-to resources are gone can leave many job seekers feeling like they don't have the security to go back to work. As an employer, you can help by offering flexible work arrangements that can support working families.
Want Your Candidates to Feel Less Stressed?
One of the ways you can streamline the application process is to let the Custom Group handle it for you. We supplement companies seeking to streamline and improve the hiring process. Talk with our team today about how we could help you improve the hiring process. We're here to help.