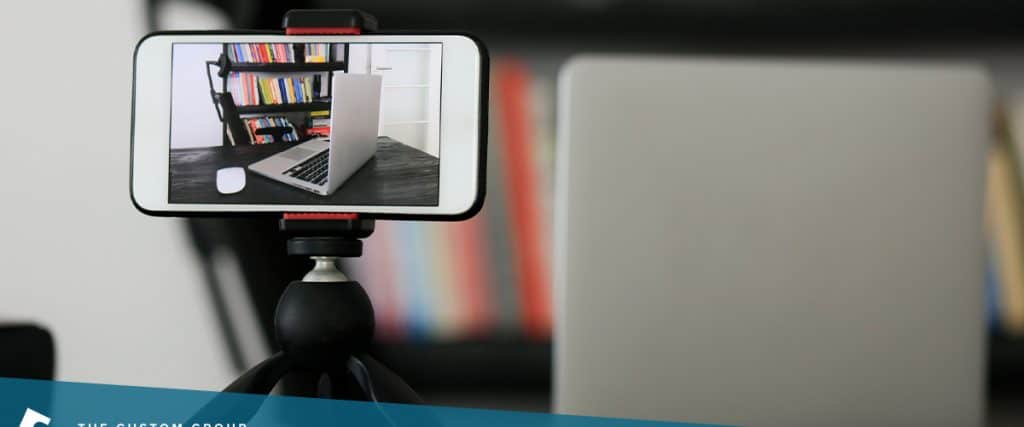 5 Reasons to Leverage Video As Part of Your Recruitment Strategy 
80% of all Internet traffic last year was video-specific. Recruiters have jumped on this video frenzy, using these tools to build awareness and interest in the jobs they're hiring for currently. If your organization isn't using video, consider these five reasons to leverage these tools this year:
Video boosts your SEO. Videos drive an increase in organic search traffic by nearly 160%. Google ranks videos higher than any other type of marketing technique. Just adding videos to your website will increase your reach toward qualified job candidates in the market this year. This, of course, is the ultimate goal.
Video increases job posting views. With the statistics showing that video garners 120% more shares on social media than both text and images combined, it's a compelling argument to use these tools in 2020. Unemployment is still low, so the further your reach, the better chance you'll have of reaching the right person for the job. If you haven't added a video to your job postings, that's also a great way to extend your impact.
Video can improve cultural fit. Imagine a video showing the typical work environment at the job or the types of employees working at the company. Showing everyday life at your office will make the intangible real and help ensure that the candidate applying will understand the position and culture. This can help improve retention but also help you sell the great career path waiting for those that apply.
Video also improves your corporate brand. In the same way that video can show a candidate what the workplace is all about, these tools can help marketing build awareness of the brand itself. Video can highlight the company's social impact or show the products and services you sell. They can also be used to present your company as a great employer and a hot place to work in a job market saturated with competitors.
Video improves the candidate experience. You can welcome candidates to apply for a job with a video message. It makes a cold or impersonal application process friendlier. It's a powerful way to entice candidates on their application journey and build goodwill in the marketplace. You can even use video in your cold, recruiting emails to passive candidates to improve their response.
Need Help Hiring?
You've probably noticed more videos being added to corporate career pages. That's because the video is a medium that is both low-cost and effective in recruiting new employees to a business. If you're a hiring manager looking for new, more effective ways to reach a better candidate pool, talk to The Custom Group team for more suggestions on how to improve your recruiting process. We're here to help!