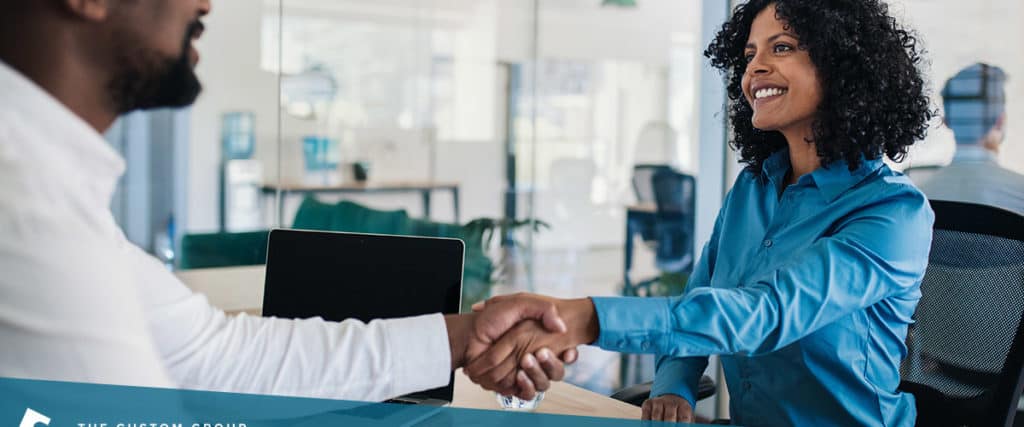 5 Qualities That Show a Candidate Has Great Potential
These days, just about everyone is engaged in the process of finding candidates with great potential. The national shortage of labor in almost every job market has affected virtually every candidate search process in every industry. It's placed more pressure on hiring managers and recruiters to find the best hires and retain them.
But how can talent finders know which candidates have the best potential? What characteristics should you look for when finding talent—when the talent pool is so thin?
How to Spot Potentially High Performing Employees.
The Harvard Business Review studied companies for more than three decades to determine the profile of a candidate that has the potential to become high performing. They concluded that hiring teams often miss the boat on this; just 5% of employees fit this category, according to their research. But what does it mean to be "high performing"? Harvard says:
"High potentials consistently and significantly outperform their peer groups in a variety of settings and circumstances. While achieving these superior levels of performance, they exhibit behaviors that reflect their companies' culture and values in an exemplary manner. Moreover, they show a strong capacity to grow and succeed throughout their careers within an organization—more quickly and effectively than their peer groups do."
A TINYpulse article built upon the idea of high performing workers by trying to help recruiters define how to spot these individuals during the interview process. They suggested recruiters should look for the following characteristics:
Takes the lead on group projects.
High performing candidates (that make great employees) will have no trouble discussing how they took the lead on a particular project. Look for candidates that excel on teams and naturally move to the head of the pack to help organize, motivate, solve disputes, and keep things moving toward deadlines. But also look for the humble candidate that gives credit where credit is due.
Shows initiative.
Candidates that have the potential for leadership down the road will naturally get things done without micromanagement from their boss. These are employees that are naturally innovative yet organized; they get things done and are willing to go the extra mile to accomplish them.
Works autonomously.
These candidates are the ones that have projects outside work, are involved in committees, and show motivation in their day job by developing new ways to accomplish tasks with no one telling them what to do.
Meet and many times exceed their goals.
Reliability and work effort are great metrics for candidates who will be high performing on the job. Look for candidates that have a track record of delivering on time.
Ask smart questions.
These candidates ask great questions that go to the heart of any shortcomings in a project. They have an awareness of the big picture that is so important for leaders but also can see the minute details and get things done.
Make good decisions quickly.
High potential candidates are the ones that think fast on their feet. Watch for the candidate that is agile and able to manage change while still making slid decisions for the organization.
Spotting the candidate with a great deal of potential takes effort. However, a simple phone call to The Custom Group is the best way to find top talent. We've already screened top-performing candidates for your review. You have to start the conversation. Call us.