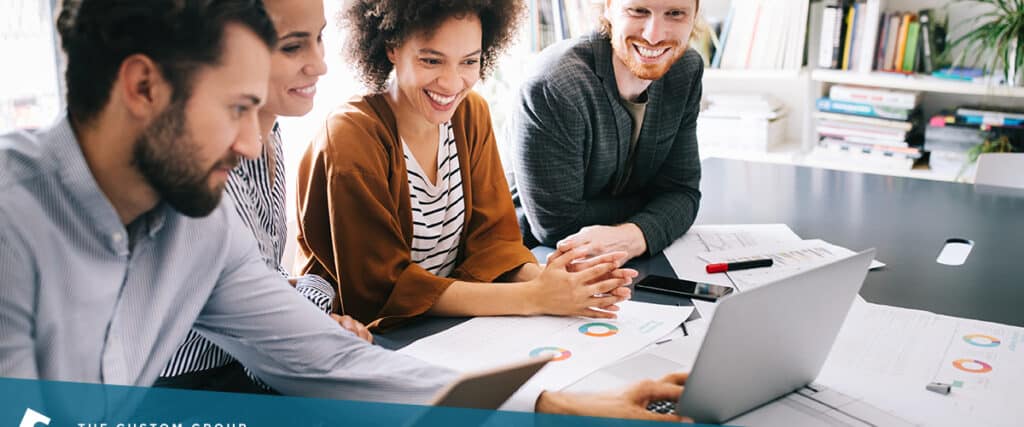 5 IT Trends Every Company Should Follow
The one constant in the IT world is change. Organizations should pay attention to some of the trends out there, simply because technology is such a strong part of any business. Far from being a back-office function, IT is at the head of the table for most companies. Any IT trends, therefore, may have a big impact on our business.
This blog will look at five of the most current IT trends that your company should follow and keep a close eye on in the coming months.
What IT Trends Should Every Company Follow?
Follow These IT Trends
1. We're moving toward 6G.
Have we fully experienced 5G? For most companies, the answer is no. Nevertheless, we'll see a 6G rollout in the next year or two as the network gradually upgrades. Currently, we're seeing the FCC commence 6G research while China is already there. Realistically, look for these faster, more robust networks to fully deploy across your business by about 2030.
2. It probably won't surprise you that we are going to increase our emphasis on IT security.
Companies experienced 50% more hacks than in 2021 than the year prior and by all accounts, we're just getting started. The average cost of a data breach went up from $3.86 million in 2020 to $4.24 million in 2022. From phishing and ransomware to data breaches and even attacks on the internet infrastructure itself. Part of the problem was the scramble to move to remote offices during the pandemic. Because we had to scramble, it's possible our end-to-end security isn't nearly as robust as it should be.
3. Cloud computing is the new black.
That's because cloud spending is predicted to jump by 50% this year. You'll see more departments outsourced as third-party cloud vendors take over software and even back-office operations. The new trend is that our very IT infrastructure is being taken over by cloud vendors. The benefits of the cloud include its scalability, increased storage, reliability, and support for Internet of Things IoT applications.
4. Watch for the metaverse.
That's the latest internet iteration that will allow greater personalization as we shop, use social, research or just watch cat videos. Watch for an increase in virtual reality tools for a more immersive experience. For businesses, the metaverse is an entire cloud universe just waiting to be explored. This could and will open new commerce opportunities for businesses in every category.
5. Robots will have increasing applications to support humans.
We're talking about an automation process called robotics process automation (RPM). RPA is a science just getting started. The practice seeks to use automation throughout the company to help everyone work just a little smarter. RPA can be used to increase the speed of inventory, ordering, and supply chain. It can reduce the number of people needed to run a big computer system. RPA can literally be applied in most work settings—and we're just getting started.
Is Your Company Following These Trends?
The Custom Group of Companies is well aware of these trends. We working with companies to find them a better caliber of employees. These trends are driving the latest need for developers and designers; we can help you find the talent you're looking for, too. Call on us. We can help your business.